About Motley Fool Ventures
Motley Fool Ventures searches inside and outside of the norms to find exceptional early-stage technology companies. A sister company of The Motley Fool, we launched our first fund in 2018. Our North Star: Make your portfolio represent your best vision of our future.
Motley Fool Ventures is an early-stage venture capital fund powered by The Motley Fool's brand, investing approach, and communities. We combine the best of both worlds: Like a traditional venture capital fund, we have outside limited partners, prioritize investor returns, and make decisions independently. However, like a corporate VC, we have the backing of a successful operating company with access to resources that most VCs can only dream of.
We often invest at Series A, but we recognize that these labels are fluid.
Technology
Software, platforms, tech-enabled services
We look for companies that leverage technology to create a clear competitive advantage and disrupt their industry.
This is a rough metric for traction and business maturity.
Growing Fast
100% year-over-year revenue growth
During our initial conversations, we'll focus on growth, repeatable sales process, and large prospect pipeline.
$1M-$2M
Initial check size
Our familiarity with the industry and ability to help heavily influence our check size and whether we lead or participate in syndicates.
Diverse Teams
Varied experiences and perspectives
Diverse points of view, genders, and ethnicities are only some of what we look for in our investments, which we source in the U.S. and internationally.
Motley
Foster inclusion and belonging.
Collaborative
Do great things together.
Innovative
Search for a better solution. Then top it.
Competitive
Play hard, play fair, play to win.
The Motley Fool has a long and proud history of being on the side of entrepreneurs and individual investors, and Motley Fool Ventures is excited to play a role in the next chapter of that history.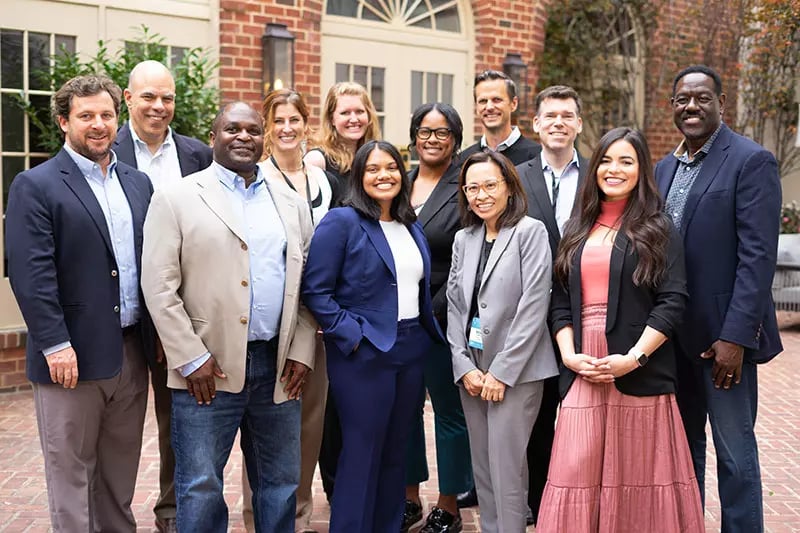 Our Founders
Their approaches differ, but our portfolio company leaders are unified in their drive to create enduring companies that solve large, important problems. We're delighted they've chosen Motley Fool Ventures as a partner.
View All
Richmond Bassey

CEO of Bamboo

Bamboo

---

Expands access to U.S. and global capital markets to investors in Nigeria and other African countries.

Visit Bamboo

Finli

---

Invoice, payment processing, and customer communication tools for small businesses and solo-preneurs.

Visit Finli

Wemimo Abbey & Samir Goel

Co-CEOs of Esusu

Esusu

---

Greater financial resilience for the credit invisible or marginalized through rental payment reports to credit bureaus.

Visit Esusu